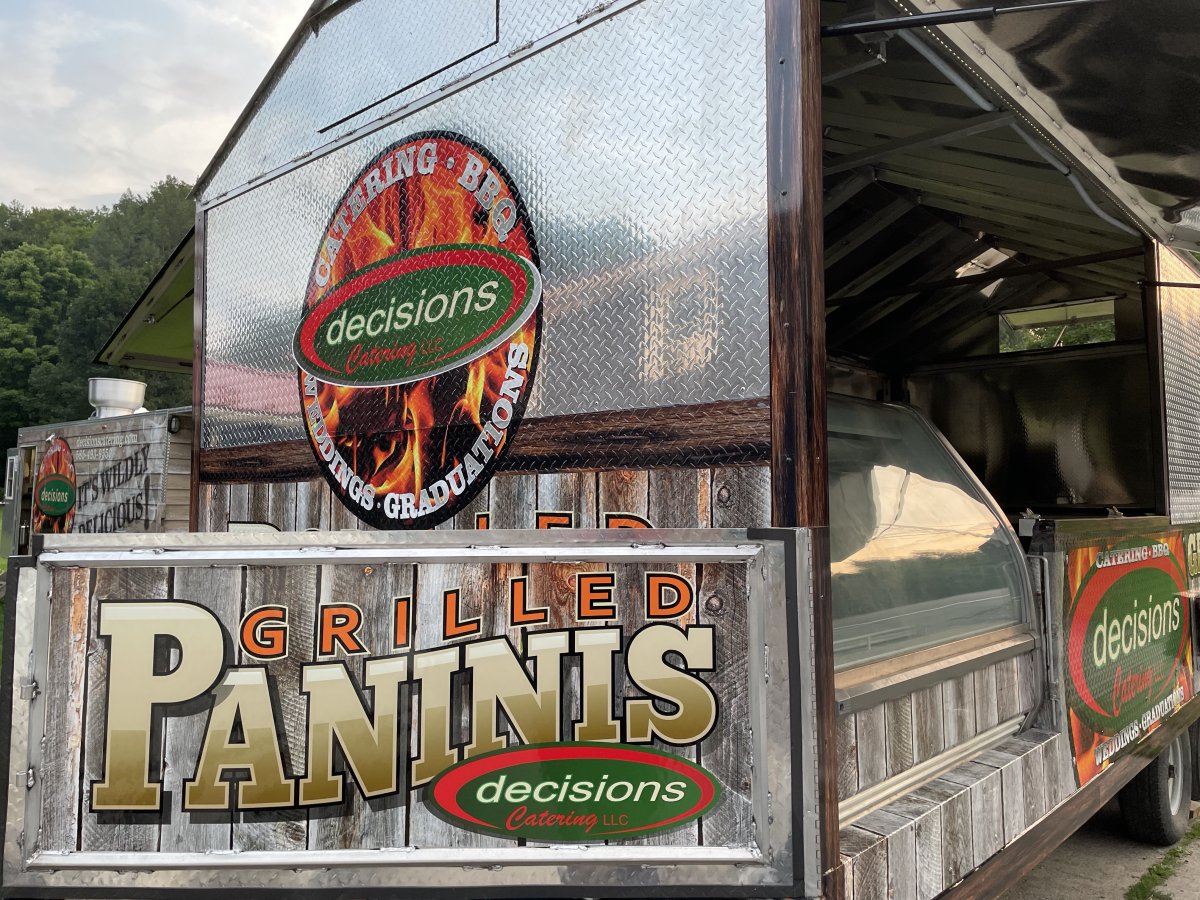 FOOD TRUCK & TRAILERS
WE HAVE 3 DIFFERENT AND UNIQUE FOOD TRAILERS TO SERVE YOU AS WELL AS OUR NEWEST SOFT SERVE CUSTARD TRUCK.
DRIVE THRU@DECISIONS
CHECK OUT OUR FACEBOOK PAGE FOR OUR LATEST INFO ON OUR DRIVE THRU EVENTS.
WE ARE EXCITED ABOUT THE NEWEST WAY TO SERVE YOU THE BEST CUSTARD ICE CREAM & SMOOTHIES
"Coming in the Spring"
decisions catering is now the new food service provider for Hidden Valley Animal Adventure
WELCOME TO THE WYOMING COUNTY BARN WALKWAY
THE WYOMING COUNTY BARN WALKWAY
OUR NEWEST IDEA
Office: 585-493-9550
Cell: 585-322-5078
decisions catering
39 Warsaw Blvd RT 19A
SILVER SPRINGS, New York 14550
United States